If you're looking for the right financial partner, then Merrill Lynch investing could be for you. Merrill Lynch is the wealth development division of Bank of America and was founded way back in 1914. As an investment firm, Merrill Lynch assures its clients of sound financial advice. This firm is one of the top investment companies in the world. They heavily invest in improving their management practices. They believe that quality financial services start with their people.
There are a number of solid competitors in the industry of financial management. But Merill Lynch always seems to come out on top every time. Let's learn why they constantly outperform the competition. Here are the top 5 reasons why you should choose Merill Lynch as your investment institution:
Reason #1: Proven Track Record
Merrill Lynch has been in existence for almost a century. Decades of experience have given Merrill Lynch an advantage over the newer financial firms. They've been through countless crises and survived them all. It's a good bet that Merrill Lynch will outlast and outperform the competition because of this advantage.
Reason #2: Great One-to-One Support for its Clients
They have over 600 offices in the US and employ around 15,000 financial advisers. This means Merrill Lynch can afford to have one adviser assigned solely for you. This advisory's job is to make sure your investments earn. Other banks and investment firms just can't compete with the one-to-one service support Merrill Lynch provides. Plus, their customer service team works real fast to solve problems while maintaining the highest level of professionalism.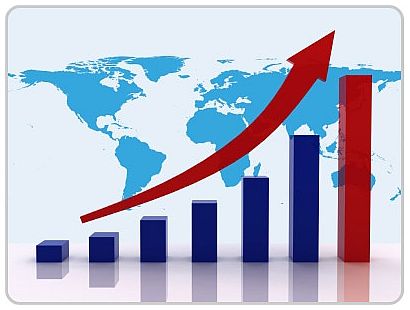 Reason #3: Top-notch Website with Great Features
Check out www.ml.com and see for yourself. You can also find Merrill Lynch Direct (ML Direct) in their website. ML Direct is their version of a stock trading application that's available online. Their website also offers a slew of financial tools like email alerts, charts, graphs and quotes.
Reason #4: Easy Investing Options
Market trades are offered for as low as $14. This low entry rate is an advantage to those who are new at investing. The low market trade rate gives them the chance to do actual transactions with a fairly safe investment. Their commission rates and other fees are competitive as well.
Reason #5: Forges Relationships based on Trust
Trust is a big thing in investing. As it turns out, a lot of clients trust Merrill Lynch because of all the other factors discussed above. Investors know that Merrill Lynch financial advisers have their best interests in mind. And these investors are constantly rewarded with handsome gains coming from their investments with Merrill Lynch.
Merrill Lynch, with all the reasons discussed above, is a good option to partner for your financial investments. Go ahead and check out their website to find out more. Or you can visit one of their offices and talk to a financial adviser. When trying to figure out where to make your money grow, Merrill Lynch investing is one strong choice to consider.