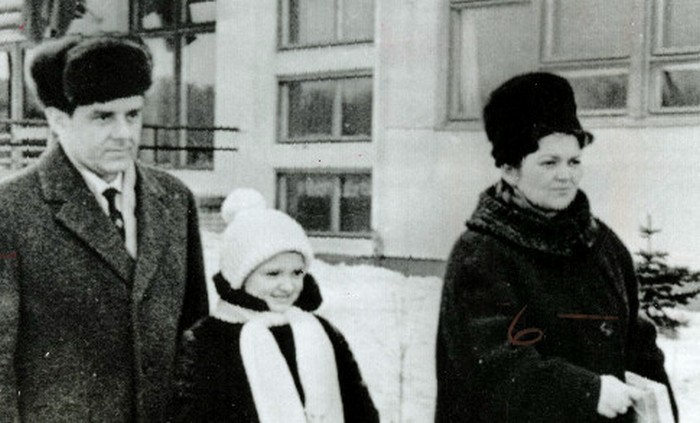 More than 150 people, including the highly qualified and experienced Vladimir Komarov, have perished while fulfilling their duties as space explorers. There have been a number of space missions by different countries that failed and led to fatalities. The following deaths are some of the most notable space mission failures that demonstrate how success can't be guaranteed even with all the strict trainings and protocols employed to send people to space.
Vladimir Komarov – Soyuz, 1967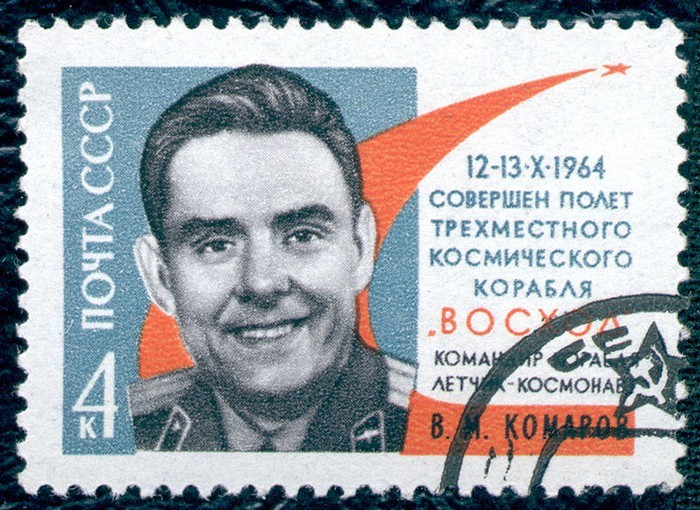 Komarov was the first cosmonaut to reach outer space more than once. Unfortunately, he also became the first Russian to meet his end on a space mission. He died after the Soyuz 1 space capsule crashed upon re-entering Earth's atmosphere on April 24, 1967, as its parachute did not properly open. The Soyuz 1 was set for a one-day mission but it encountered a variety of mechanical problems even before the parachute failure. The vessel had difficulties stabilizing and the solar panels failed to unfold.
Gus Girssom, Edward White II, and Roger Chaffee – Apollo 1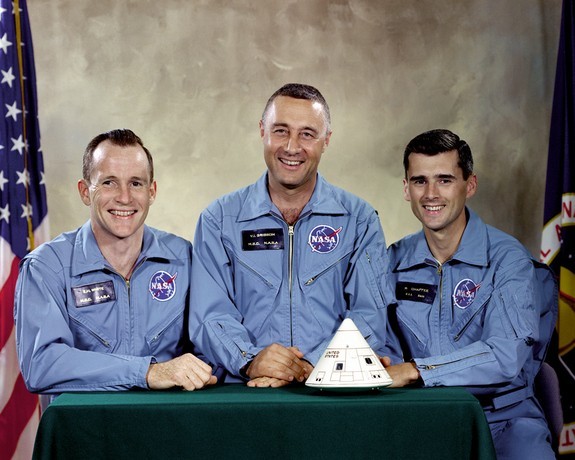 The three did not die while in space or after coming from space. Their unfortunate death happened while they were doing a launch sequence rehearsal for the AS-204 Apollo mission of NASA. The three died from suffocation as an electrical fault caused a spark that ignited the pure oxygen environmental control system where the three were staying. The accident was a wake-up call for NASA to undertake major design and engineering changes along with modifications in test planning operations and aeronautics equipment manufacturing processes.
Georgi Dobrovolski, Viktor Patsayev, and Vladislav Volkov – Soyuz 11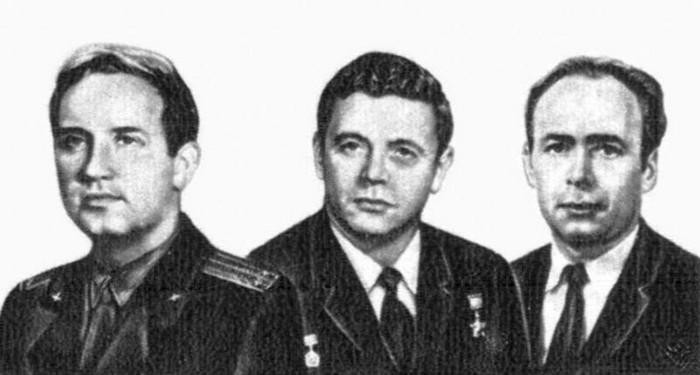 The Soyuz 11 successfully launched to space in June 6, 1971 and docked at the Salyut 1 space station for three weeks. However, as it undocked to return to Earth, a valve in the vessel accidentally opened. This led to a pressure leak that consequently depressurized the capsule where the three cosmonauts were staying. The depressurization went unnoticed as the cosmonauts died. It was only discovered after the capsule was inspected by a recovery team.
Greg Jarvis, Christa McAuliffe, Ronald McNair, Ellison Onizuka, Judith Resnik, Michael J. Smith, and Dick Scobee – Space Shuttle Challenger Mission STS-51-L
This is the space mission tragedy that resulted in the 32-month hiatus for the United States shuttle program. As the STS-51-L was launching, a little over a minute after its liftoff at the Kennedy Space Center in Florida, the rockets propelling the vessel exploded. All seven astronauts died in the incident. It was found that the cause of the accident was the failure of an o-ring seal on one of the solid rocket boosters.
Rick D. Husband, William McCool, Michael P. Anderson, David M. Brown, Kalpana Chawla, Laurel B. Clark, and Ilan Ramon – Space Shuttle Columbia Mission STS-107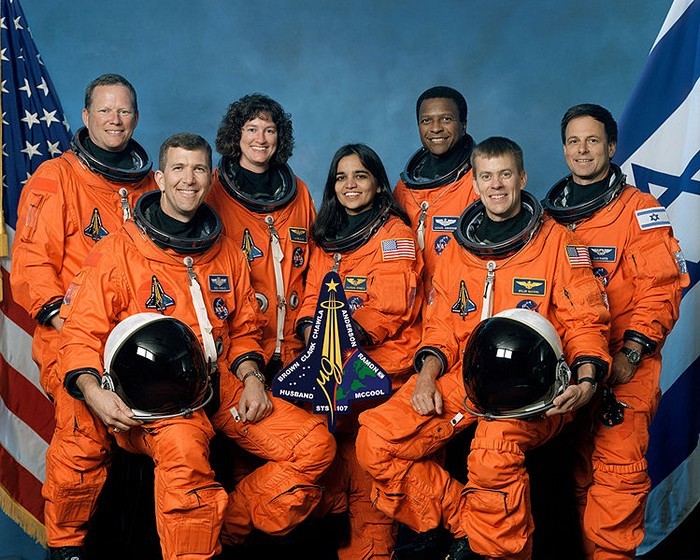 Upon re-entering Earth's atmosphere after the culmination of its 14-day mission, Space Shuttle Columbia disintegrated and eventually broke apart killing all of the seven people within in. Investigations point to a damage incurred during liftoff as the cause of the accident. As the shuttle launched, a piece of insulating foam broke off from the external tank. This chunk hit the orbiter's left wing causing a structural failure on the shuttle's leading wing. NASA had to delay all of its shuttle flight operations for 29 months after this accident.
Michael Adams – X-15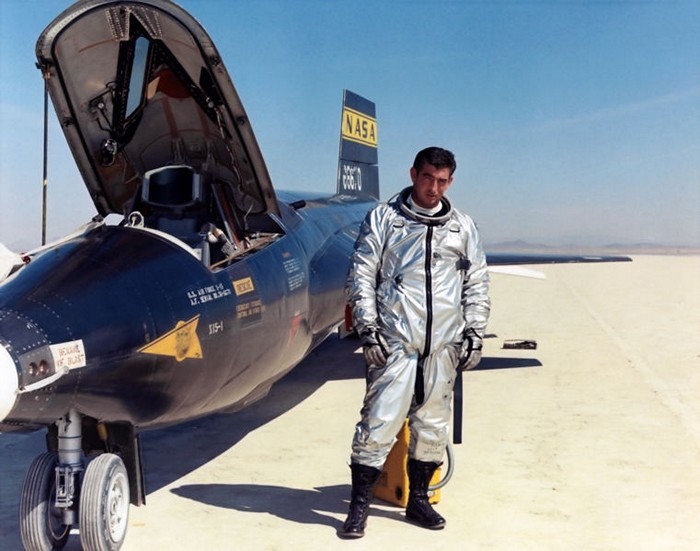 American aeronautical engineer, aviator, and astronaut Michael Adams died on November 15, 1967 while doing a test flight for the X-15 at an altitude of 50.4 miles (at the 50-mile altitude regarded as the starting point of space). X-15 was a joint project of the US Air Force and NASA aimed at exploring near space.
Elliot See and Charles Bassett – Gemini 9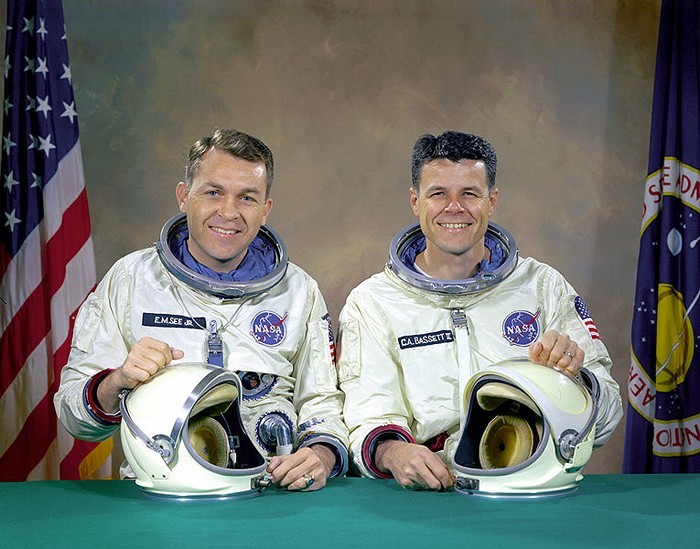 In the midst of bad weather, Amercian astronauts Elliot See and Charles Bassett failed to properly land their T-38 at Lambert Field in Missouri. Instead, they crashed into the McDonnell Aircraft factory. See and Bassett were training for Project Gemini.
Michael Alsbury – SpaceShipTwo VSS Enterprise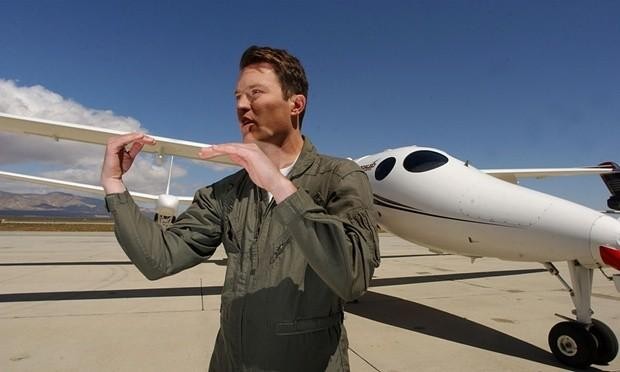 American test pilot Michael Tyner Alsbury died at a spaceship crash while doing a test flight. The spaceship, SpaceShipTwo VSS Enterprise, broke down while undertaking a powered atmospheric test flight in in California's skies. The accident was caused by the feathering system's premature deployment.
Yuri Gagarin and Vladimir Seryogin – MiG-15UTI Trainer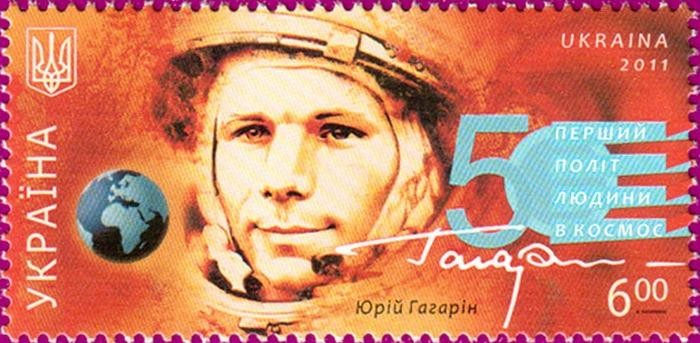 While Yuri Gagarin, the first man in space, achieved fame and renown for his pioneering venture into space, it was unfortunate that he had to die during a training jet crash. He and flight instructor, Vladimir Seryogin, died as the MiG-15UTI jet trainer they used crashed due to miscommunication and poor visibility. This was not a space mission but an important test and training for spaceflight.
160 People – Soviet Launch Tragedy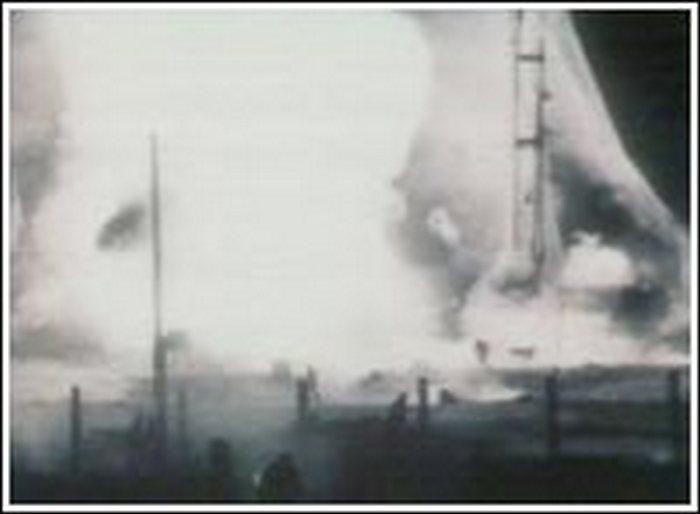 Scores of people perished at a Soviet rocket launch accident in 1960. The exact number is difficult to trace but it is reported that around 160 people died during this tragic incident. While these deaths did not occur in space, the deaths include prominent space officials of Russia.
None of the activities in these tragic accidents were carelessly undertaken or manned by inexperienced people. Prudence was certainly exercised but the accidents still happened. Fortunately, advancements in technology have made space missions safer and more efficient.